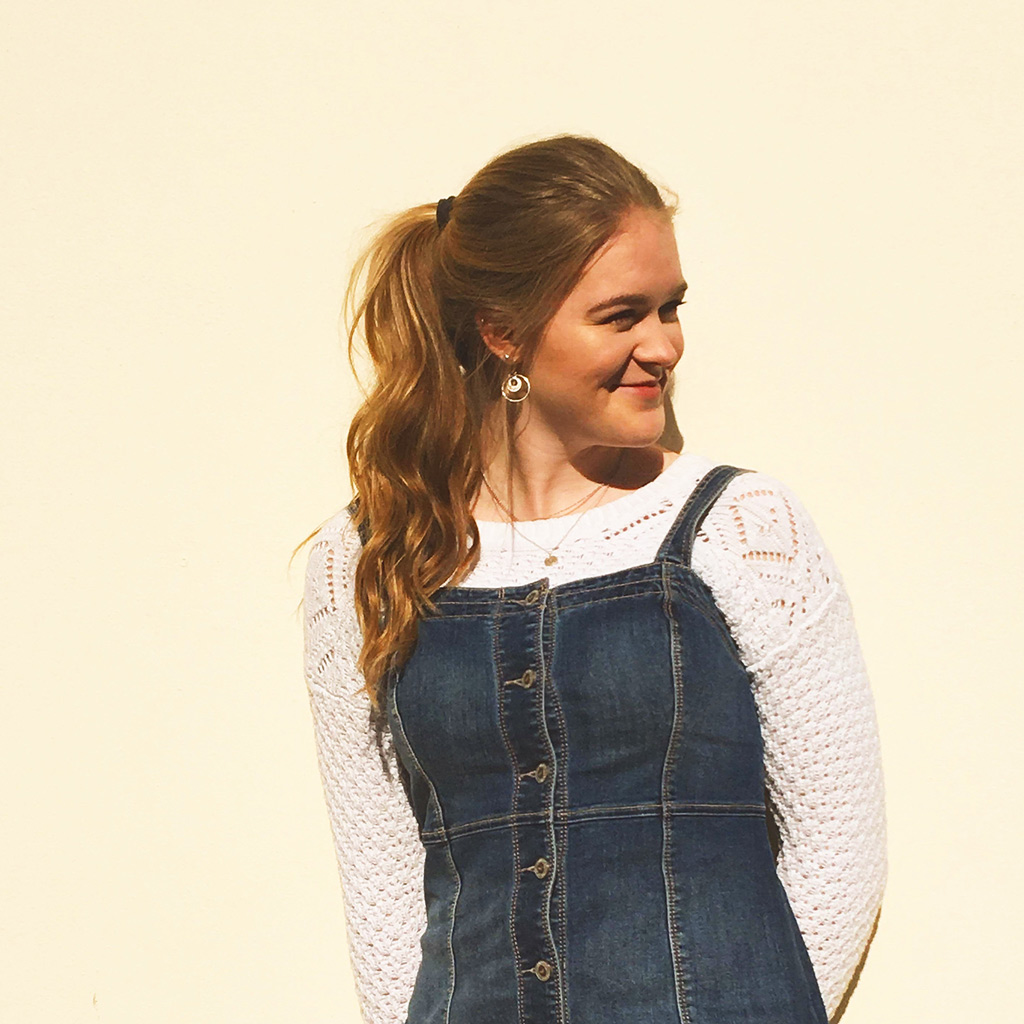 About Me
Hi, I'm Jenna and welcome to my site, which I hope you will find both stimulating and inspiring, especially as you will get a sense of my skillset as a special-effects artist and fine artist.
My journey began at a young age, when I picked up a waxed colour crayon for the first time and drew a picture of what I thought my family looked like – a wonky, out of scale stick figure drawing, showing everyone with bigger heads than their bodies, all with smiley faces and straw hair! I'm not sure how long the picture stayed on our fridge door, but from that moment on, I was hooked!
As I've grown and matured, so has my passion for art and design. I have developed into a creative mind with strong imagination. Sketchbooks have become my best friends, as I use these to formulate my ideas and develop storyboards for character designs. I often spend time painting creature and animal portraits, some of which I hope to one day bring to life by working in the film and television industry. It was in my last year at school, having gained a top grade in A-level art, that I decided to study Media Makeup and Prosthetics at The University Centre Somerset. After completing my three years at Univeristy, I graduated with a First Class BA Hons Degree!
My Personality
I am a confident, yet empathetic and caring person. I share a very special bond with all my friends and family and have a great sense of humour and intend to enjoy life to the fullest. I am always upbeat, tending to look on the positives, rather than the negatives. I consider myself to be hardworking, determined and motivated to succeed in everything that I do.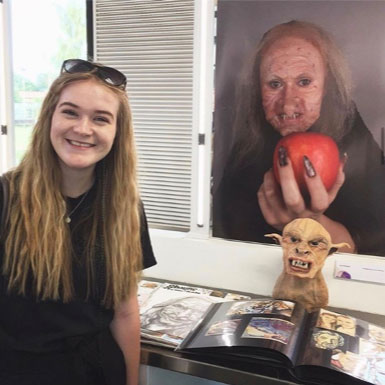 About My Work
During my three years of study at University, I acquired a wide range of skills, which has allowed me to expand my knowledge in structure, anatomy and colouring. I now have a solid understanding of anatomy to make convincing wounds, appliances/prosthetics, as well as body painting work to highlight musculature.
I can knot and construct professional wigs, as well as postiche for both moustache and beard. I can life-cast a full head, and mould with different materials, including fibreglass and plaster.
Sculpting is another skill I have developed, whether it's preparing a maquette or certain bodily features regardless of size. Running prosthetic pieces with silicone, gelatine and foam latex to then apply on models faces is a process for which I'm very familiar. I can effectively and confidently use an airbrush to colour these pieces, along with alcohol-based paint pallets.
I specialise in all facets of makeup, but particularly enjoy sculpting and painting, using contrast to make my work come to life. As you may gather, I love the world of art and design, but nothing can beat sitting down with a cup of tea, sketching and drawing my own creative creatures. I hope you enjoy my artwork as much as I have enjoyed creating it.
Thank you for your time and I look forward to hearing from you!